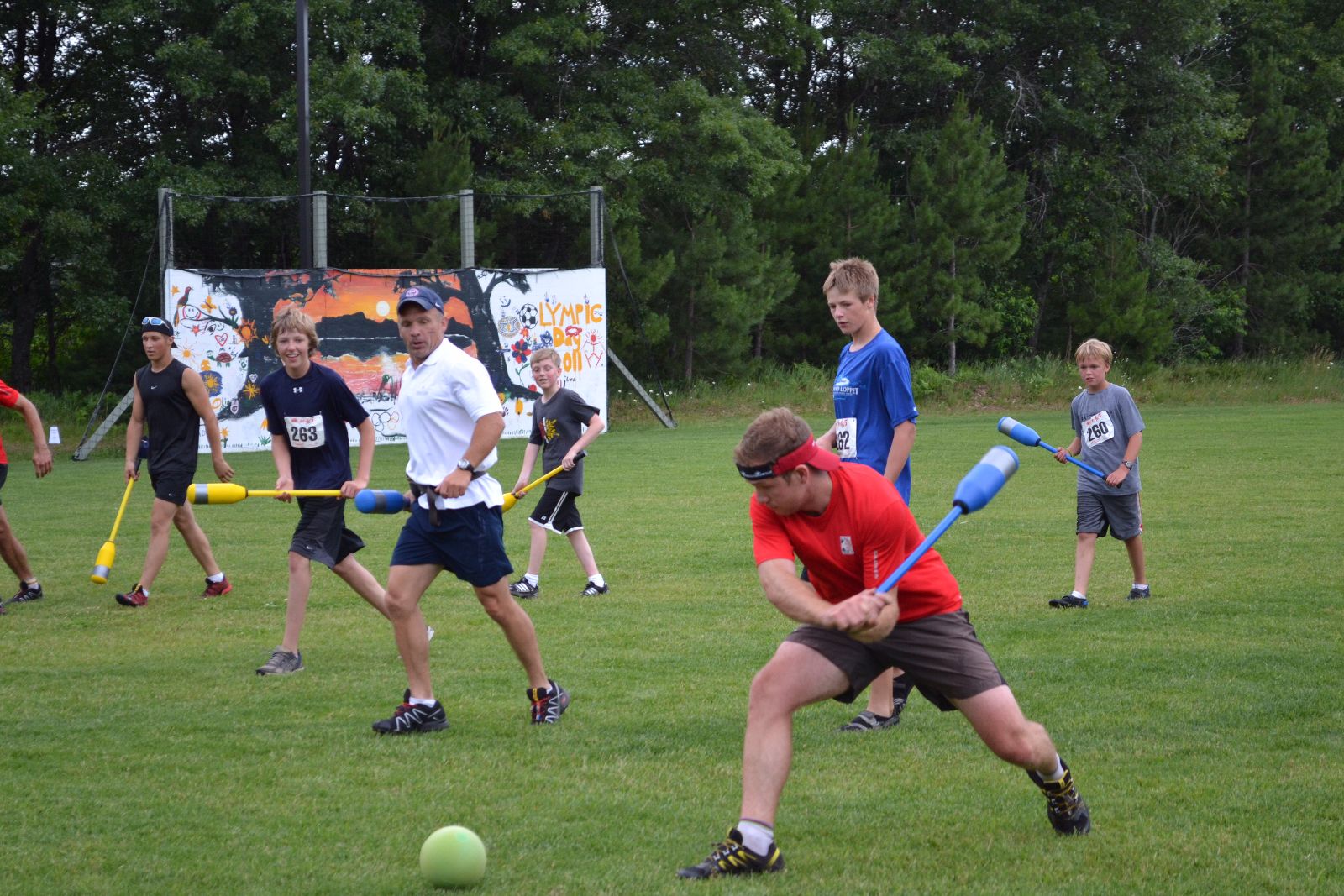 Olympic Day 2012
Olympic Day 2012
Functional strength training, increasing agility, improving speed, maximizing athletic potential , tri-planar functional stretching, dynamic balance training all together in one place. Olympic athletes working together and playing with local prep athletes on the same field is a pretty rare site. I was privileged to be invited to participate in such a day in North Central Wisconsin this past weekend.
Dr Jim Mullen's clinic in Woodruff, WI is an athlete's dream not only for rehabilitation but for functional strength training. The day was Saturday June 23, 2012 . Several Olympic staff along with the athletes they train were available for both fun and instruction.
Participants were able to play and train alongside Olympic athletes. The participants were also able to be instructed in functional strength training and the use of Indian Clubs by Steve Myrland(www.traintoplay.com: Middleton, WI) and use laser guns for indoor bi-athalon type shooting.
Exchange of functional training ideas was rampant including working on TRI-STRETCH® functional stretching . The outdoor training field includes a tire wall, Russian box, push sled, soccer field, balance beam, a steep grass hill for hill running and deceleration, a hanging tire for transverse plane core strength hammering and numerous overhead cables for TRX type core training.
Indoors includes a oval track like pool with ability to work against a current and which has numerous attachment points from outside of the pool itself to allow for unlimited ways to provide tubing resistance or assistance to exercises done in the pool. Some of the other functional training equipment indoors included a rope climbing wall, Bow, medicine balls, kettle balls, big ropes, and TRI-STRETCH®.
Athletes of the Northwoods: If you want to train to maximize your athletic potential then find Dr Mullen in Woodruff, WI. HIs facility and the expertise of his staff is topnotch. They will assist you in improving your athleticism far beyond typical weight training and have a holistic full body approach to injury rehab.
Thanks to Dr Mullen for the invite. I thoroughly enjoyed myself and had a great time sharing training ideas.